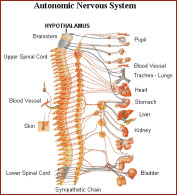 There's no denying the power of a Customized Medical Massage Treatment. Regardless of the adjectives we assign to it (Pampering, Rejuvenating, Therapeutic) or the reasons we seek it out (a Luxurious Treat, Stress Relief, Pain Management), massage therapy when properly applied can be a powerful ally in your health care regimen.
Experts estimate that upwards of ninety percent of disease is stress related. And perhaps nothing ages us faster, internally and externally, than high stress. While eliminating anxiety and pressure altogether in this fast-paced world may be idealistic, Massage Therapy Can, without a doubt, also help manage Stress as well as:
Improved Posture

Muscles are loosened and relaxed

Joints enjoy greater freedom

Pressure points are relieved

Improved Circulation

Enhances blood flow

Moves waste away from muscles and internal organs

Lowers blood pressure




Improves body function

Relax Muscles

Reduces pain that results from tense muscles

Aids in relaxation

Relieves muscle tension and stiffness

Improve Flexibility and Range of Motion

Stimulates the production of the bodies natural lubricants to keep flexibility at a maximum

Can enhance athletic performance as the body ages

Helps prevent active lifestyle injuries by keeping the body flexible

Relief of Tension-Related Headaches

Decreases occurrences of headaches, sleep disturbances and distress symptoms

Allows one to maintain a level of relaxation and stress-relief, reducing the chances of stress induced migraines

Reduces muscle spasms and trigger points

Strengthen the Immune System

Increases the bodies natural killer cells

Aids in the fight against bacteria and infection

Enhances the bodies ability to get nourishment to important areas

Enhance Post-Operative Rehabilitation

Assists the body in pumping more oxygen and nutrients into tissues and vital organs

Accelerates the rehabilitation process

Aids in improving joint movement and flexibility

Improve Rehabilitation after Injury

Supplements standard rehabilitation procedures

Helps the body pump more oxygen and nutrients into tissue and vital organs
Additional Benefits of Medical Massage:

Reduce back aches, stiff necks

Increase recovery from Whiplash injury

Enhance energy, vitality, quality of life

Create balance in body systems

Reduce or eliminate muscular knots

Release pinched nerves

Increase Circulation – nutrients, oxygen, blood

Eliminate toxins

Interrupt headache and migraine patterns

Alleviate aches and pains

Improve sleep patterns

Increase job performance and productivity

Decrease fibromyalgia symptoms

Decrease PMS symptoms

Decrease menopause symptoms

Increase quality of life

Reduce stress, tension, anxiety, depression
Experience the Difference a Customized Medical Massage can make on Your Body's Aches and Pains. Fill Out the Contact Form Below or Call us at 954-772-2977 and Reserve Your FREE Massage Today.
FREE Customized Massage Contact Form
Kneaded Therapy
Lic# MM12664
2746 E. Commercial Blvd. Fort Lauderdale, FL. 33308
954-772-2977
support@kneadedtherapy.com