Discover a Different Approach to Pain Relief with Massage Therapy!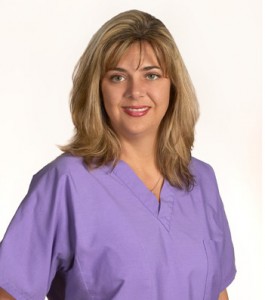 Welcome to Kneaded Therapy my name is Kristen Trujillo,
.

I would like to introduce you to what 25 plus years of being in the medical field as well as hands on experience can do for those "knots" and annoying pains you're living with every day.
.

Whether you're a native Floridian living in Oakland Park, Pompano Beach, Bayview Drive or just vacationing in Fort Lauderdale Beach and you receive massage treatments on a regular basis or you've never had a massage before. I would like to extend a personal invitation to all new clients to come in and try our Free Customized Massage Treatment. $35.00 value!!
.
I'm thankful and blessed to have discovered my passion for massage therapy 26 years ago. After completing school at The American Institute of Massage Therapy, I then received my Florida state license and began working along side Chiropractors and Orthopedists gaining extensive knowledge of various injuries and health conditions. I opened my practice 2 yrs. later and have never looked back.
.
My love and passion to help my clients feel better through massage Therapy has been the driving motivation that has help me develop a Different, more effective Approach to Eliminate Your Pain.
.

My passion is stronger today then it was many years ago when I started. One of the many reasons for this is the proof I see everyday in the results our clients receive from our Unique, Natural, Drug Free Massage Treatments.
We Believe the Single Massage Technique practice by most Massage Therapist today does not "Fit all.
.

Let me explain,
Say you had a very important engagement to attend, and you had a choice to go and buy the dress or suit from the rack or have it tailored especially for you (at NO additional cost).
Which one will you choose?
I don't know about you, but I prefer things tailored to my own needs.
Massage works the same way. The amount of pain relief you'll get from one of the single techniques is limited and will not give you the same result as a treatment where a combination of modalities are utilized depending on the individuals' condition and symptoms. This combination creates a unique customized massage treatment that will maximize each patient's results.
Here is an example of some of the single techniques practice by most therapists today. Please notice they all follow a specific procedure and pressure.
.

Swedish Massage – This is what most people think of when they hear the word "massage." It's a full-body treatment that combines light stroking, kneading, and friction on the top layers of muscle with gentle movement of the joints.
Neuromuscular Therapy– (NMT) is a form of massage. It is distinguished from other types of massage in that a quasi-static pressure is applied to the skin with the aim of stimulating specific areas of skeletal muscle. Often these areas of muscle are myofascial trigger points.
Deep Tissue Massage – This technique uses slow strokes and strong pressure on the deeper layers of muscle tissue. The goal is to release tension there. However, the deep pressure can cause some soreness, so it's not for everyone.
Myofascial Release – This approach uses long, stretching strokes to release tension in the fascia, the connective tissue around the muscles.
Trigger Point Therapy – This method uses concentrated finger pressure on knots of tension or pain that can trigger pain elsewhere in the body.
Reflexology – This method involves stimulating certain points on the feet, hands, or ears that are "reflex areas" connecting to vital organs and various parts of the body.
.

The Right Massage, It Is About How You Feel
Can you get some relief from the traditional single massage technique?
Yes.
Will you get the maximum amount of pain relief from that single massage technique?
No.
Massage like most things in life is more effective when customized for your specific needs.
Some of the Characteristics I look for in every Massage Therapist.
A good therapist must have an intuitive sense that allows them to know exactly the right amount of pressure to use in order to obtain the desired result. If a therapist uses pressure that is too light for the client, the massage may be ineffective. On the other hand, if the therapist uses pressure that is too heavy the muscles may tighten up against the therapist and cause unnecessary soreness.
.
Besides experience and credentials there is also a personal element to massage. You should feel comfortable and confident with your massage therapist. An experienced therapist is able to communicate effectively with the patient in a verbal and non-verbal sense even if there is a language barrier. Don't be afraid to discuss any apprehensions or concerns at any point before or during your treatment.
.
A great massage involves a lot of cooperation between the client and therapist. A patient needs to know when and how to properly "breathe into spots where there is pain and tension".
.

Experience the Difference a Customized Medical Massage can make on Your Body's Aches and Pains. Fill Out the Contact Form Below or Call us at 954-772-2977 and Reserve Your FREE Massage Today.
.

FREE Customized Massage Contact Form

Kneaded Therapy
Lic# MM12664
2746 E. Commercial Blvd. Fort Lauderdale, FL. 33308
954-772-2977
support@kneadedtherapy.com